Have you seen these words together before?
Scroll Saw Wooden Heart Bunting?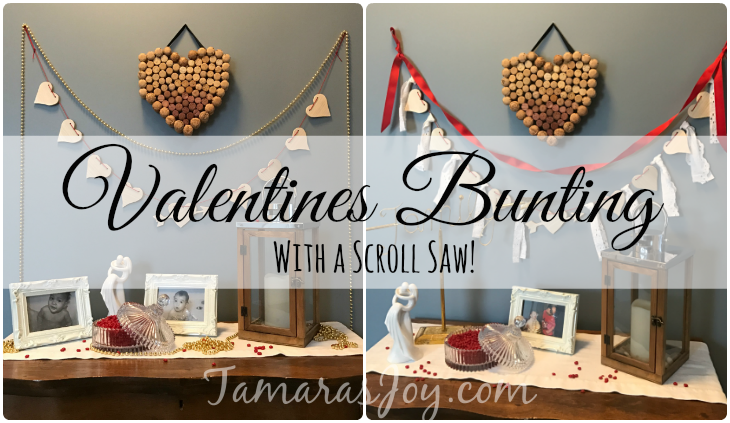 I am sure I am not the first to think of using wood for bunting decor but I am going to pretend like I am!
Wooden Heart Bunting gives ordinary bunting a boost!
I love how different it can look just adding one more textile.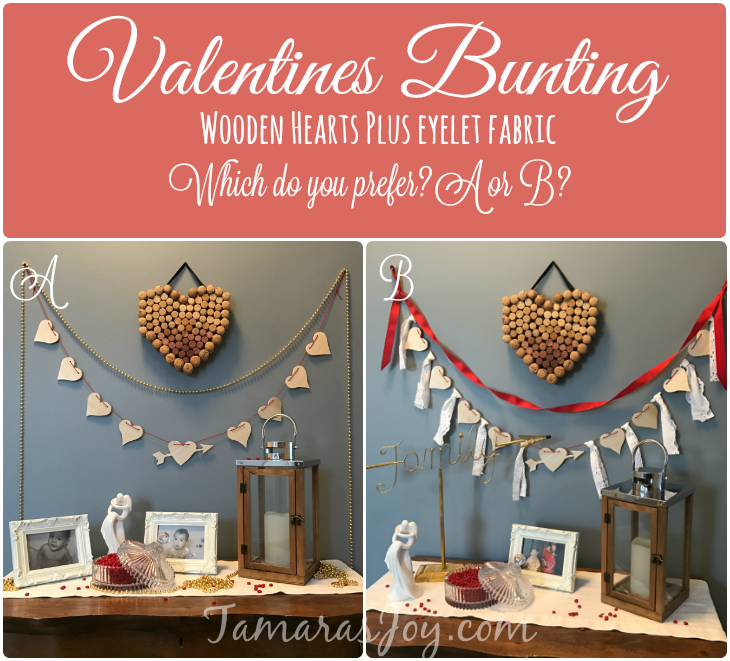 How to make Wooden Heart Bunting:
First cut out the hearts using a scroll saw. I used scotch tape to hold two thin boards together as I made my cuts. This helps double up on the heart output. I highly recommend this step!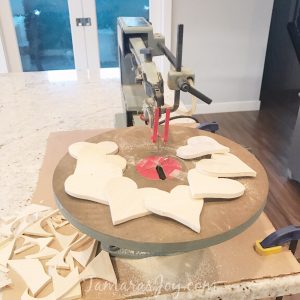 Next drill two holes per heart for the rope to fit through.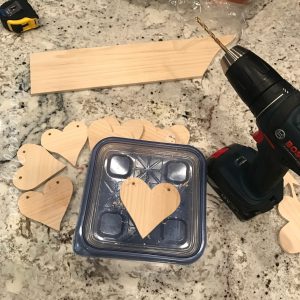 Tip: Put tape on the end of the rope to create a needle tip. It is easier to thread the rope through the wood this way.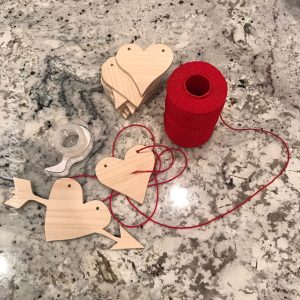 Finally add some fabric bunting to soften up the wooden heart bunting look.
I liked how romantic the eyelet fabric looked with this valentines project.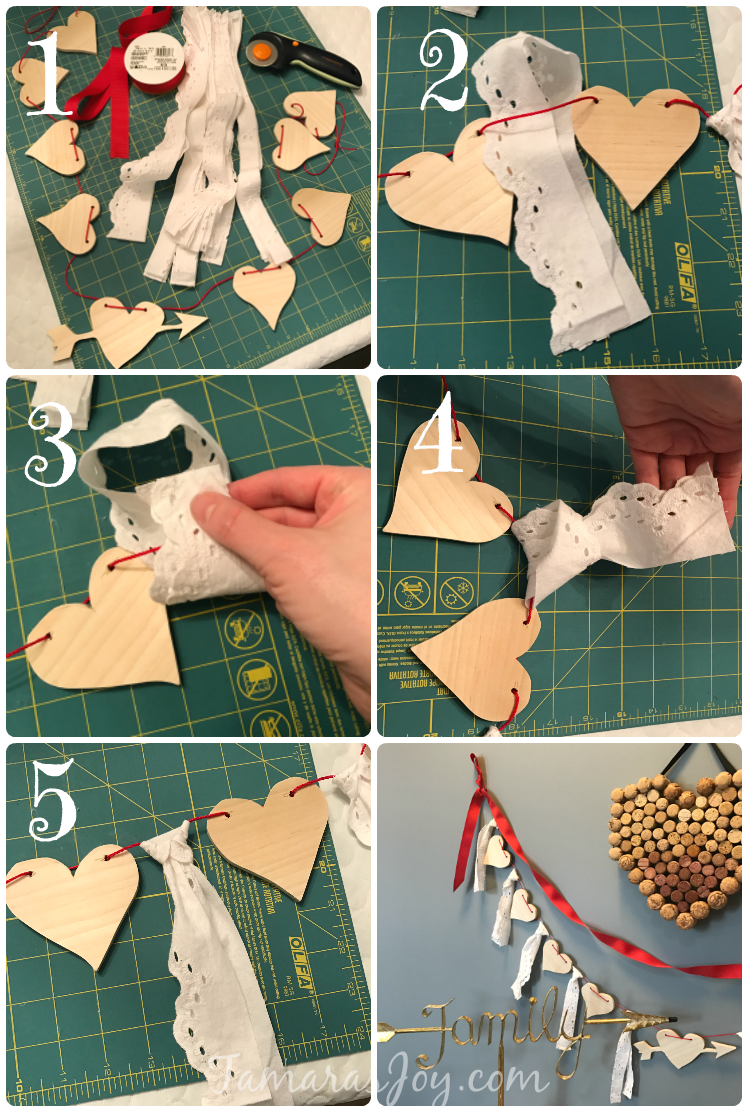 What do you think? Want to try to make your own wooden heart bunting?
Please consider pinning the below picture to share the love 🙂