Lets Build DIY Ghost Halloween Treat Holders!
These DIY Ghost Halloween Treat Holders are a simple beginners project, I promise.
This was one of my first Building projects I ever did, and I am so happy with the outcome. What do you think?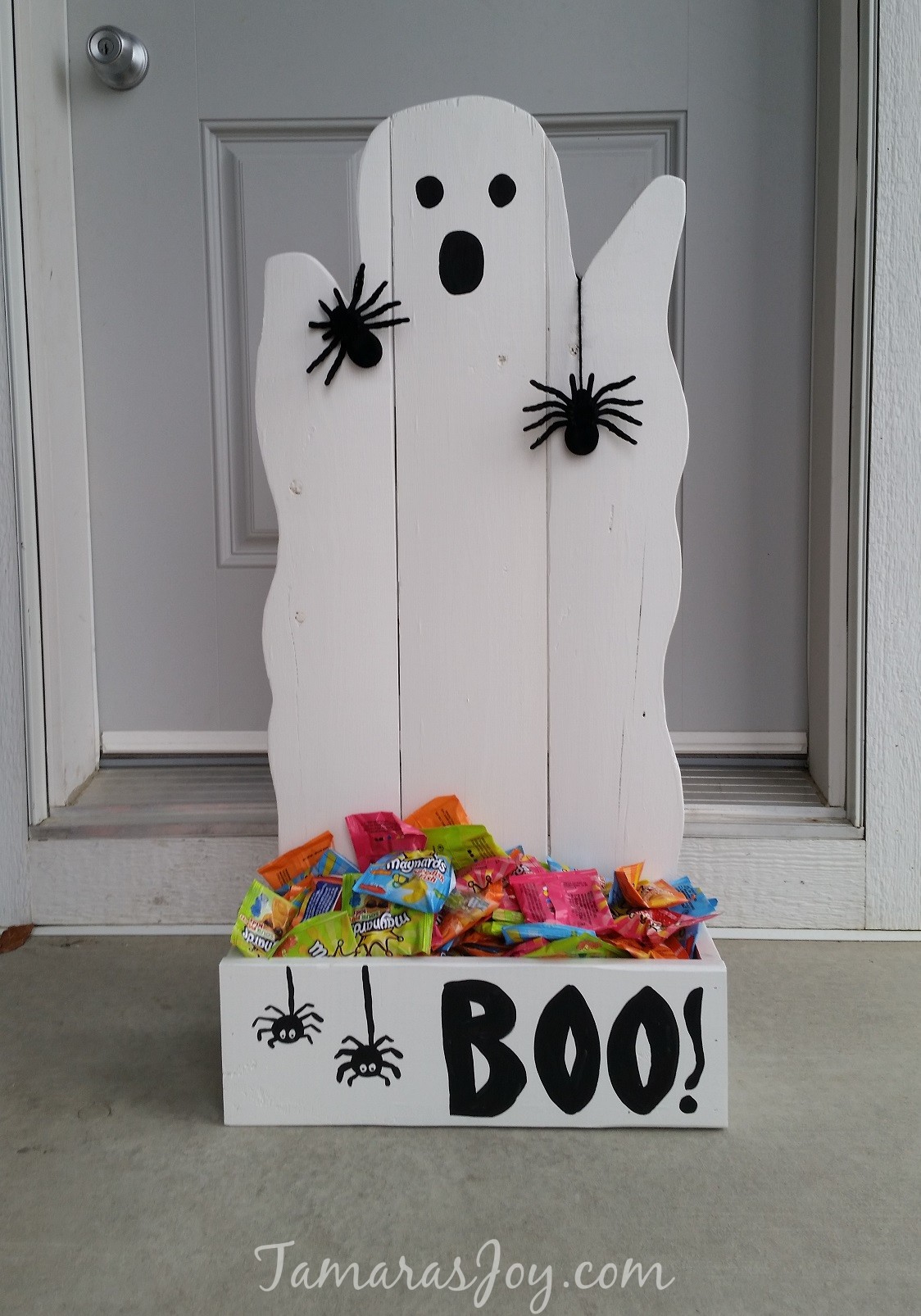 Let start with the little fact that I am a Boy Mom and LOVE Costumes! So Halloween is super fun for me.
Because of this I needed something to leave on my front step as I always want to go along with them to trick or treat.
I want to leave candy on the step even IF one kid will take all the loot. The risk is worth seeing my boys trick or treat.
One Year my boy went wearing this cool Mario Kart I built out of cardboard. Another year my boys were Pirates wearing these cardboard pirate ships!
Like I said, the risk is totally worth it!
I saw this cool tutorial HERE where they built a pumpkin holder and followed it to another tutorial HERE where they built this ghost.
Here is the finished project: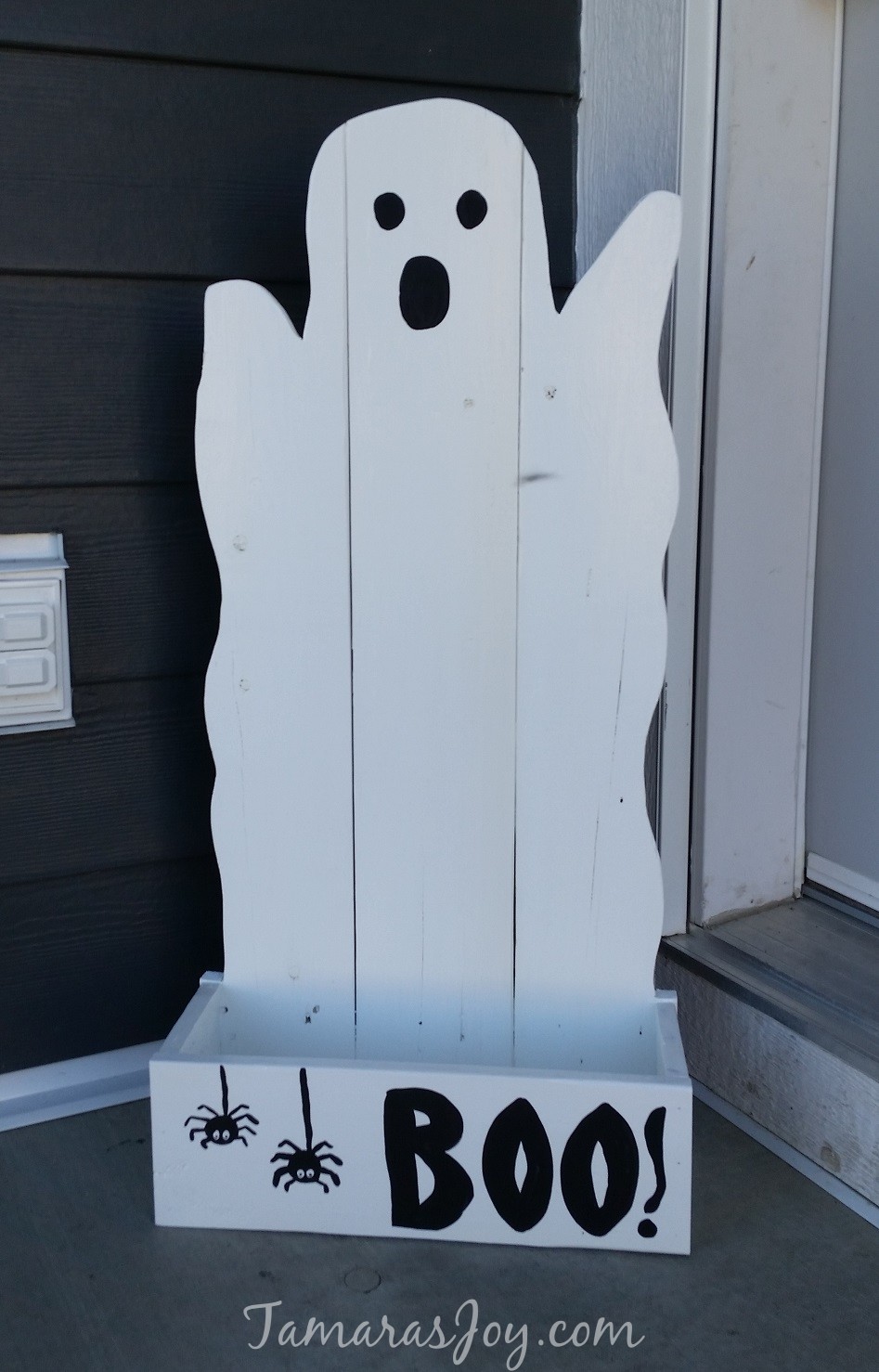 What do you think about building your own DIY Ghost Halloween Treat Holders?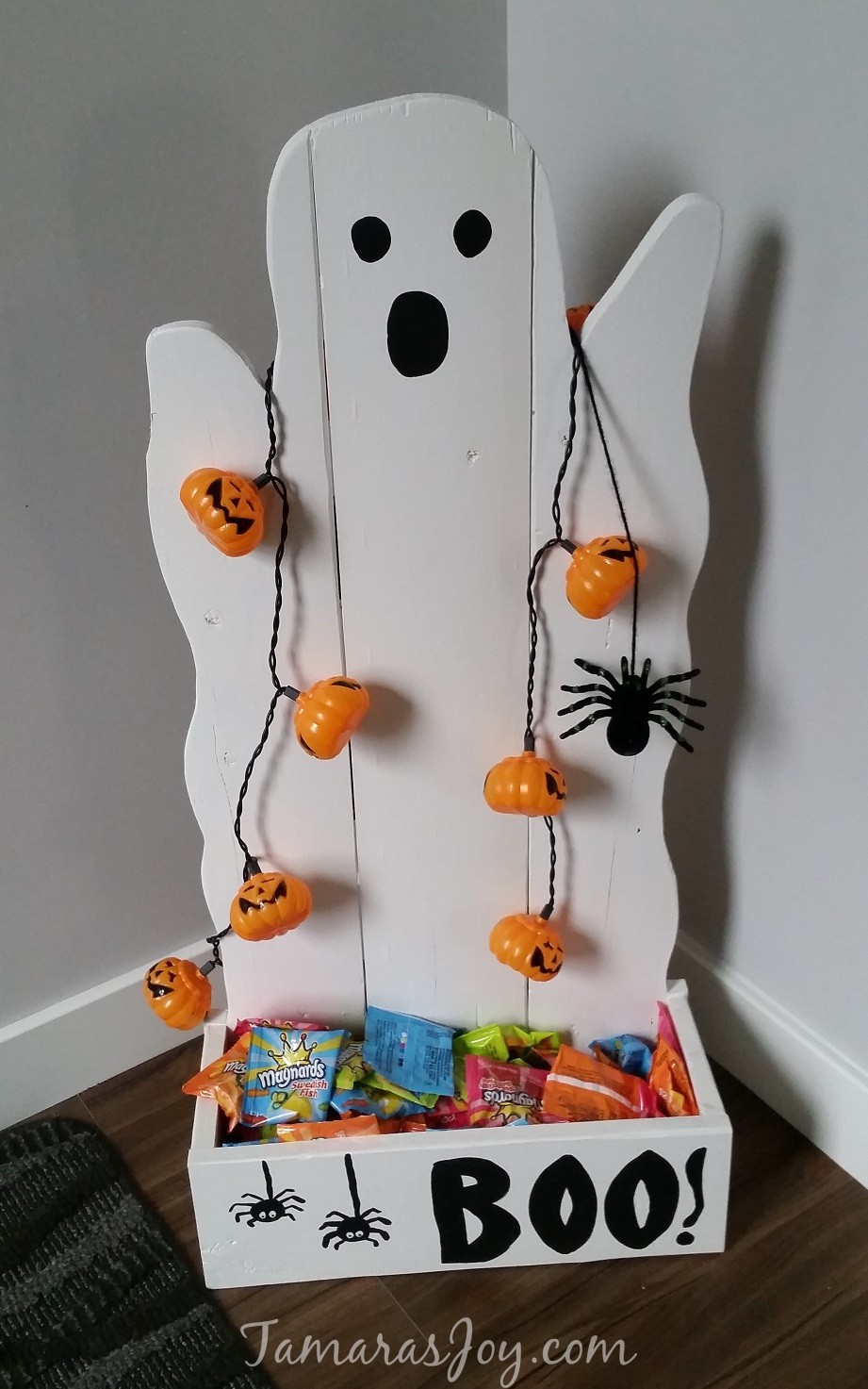 What you will need:
Pallets to tear apart
Drill or nail gun
Jig Saw
Since this was one of my first projects I forgot to take pictures of the process. I did write all the details below.
Of course if you wanted to the above links have great specific tutorials with pictures to make this project a little easier.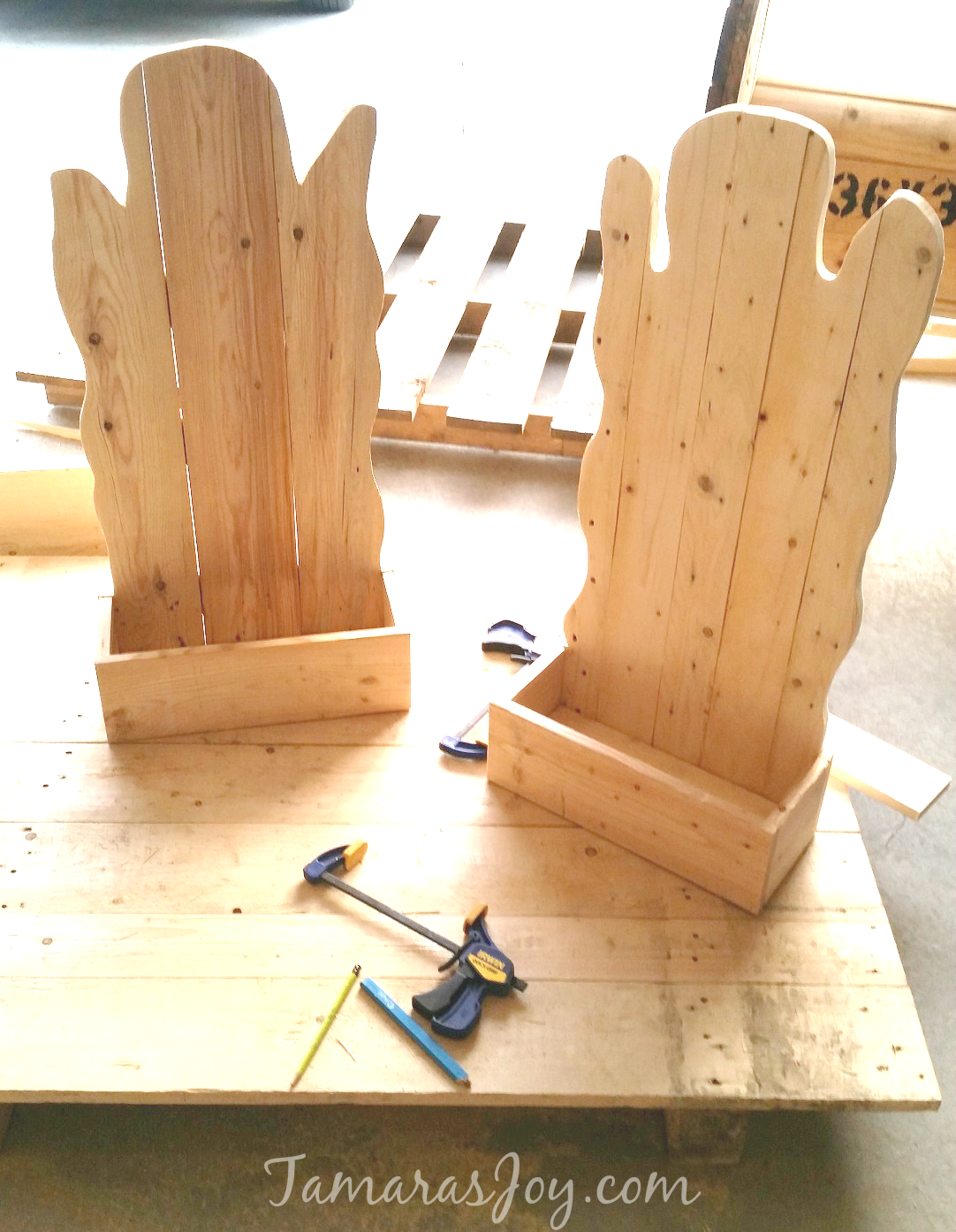 How to build your own Ghost Halloween Treat Box:
Lay three long boards down side by side vertically.
Take three short boards, lay them across the long boards horizontally with a half a foot between each of them. Attach them to the boards with screws or nails, I used a nail gun.
Measure the width of the three boards together and that will be the width you use for your box.
To build the box cut two boards the width you just measured. These will be the bottom and front of your box.
Then measure the space you need to fill for the sides and cut two.
BEFORE you put your box together trace out a ghost shape and then cut it out with a jig saw.
Once the ghost shape is cut out it is time to build and attach the box.
Put the box together first with wood glue & clamps. Then use screws or a nail gun to put it together.
Finally it's time to paint and make it look cute!
If you build this I would love to hear about it in the comments 🙂
Please share this post by pinning the below picture: