SIX Ways to Decorate Wall Letters!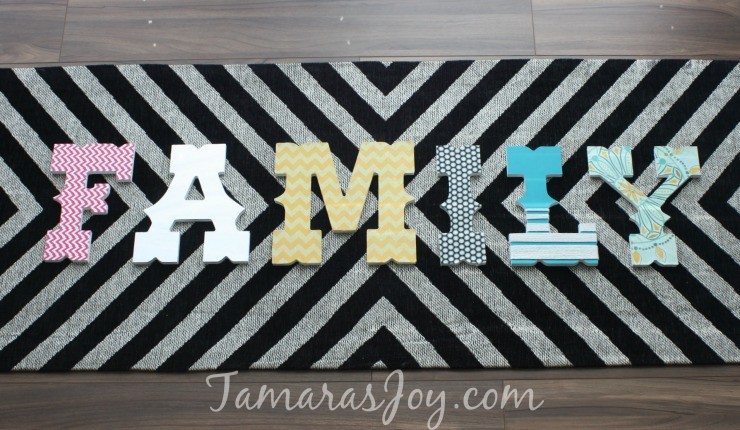 I have been on a decorating kick lately as I have many blank walls in our new home just begging me to fill them.
On our living room wall I made a wall collage and included some wooden wall letters that spelled the word FAMILY since that is what is important to me always and forever!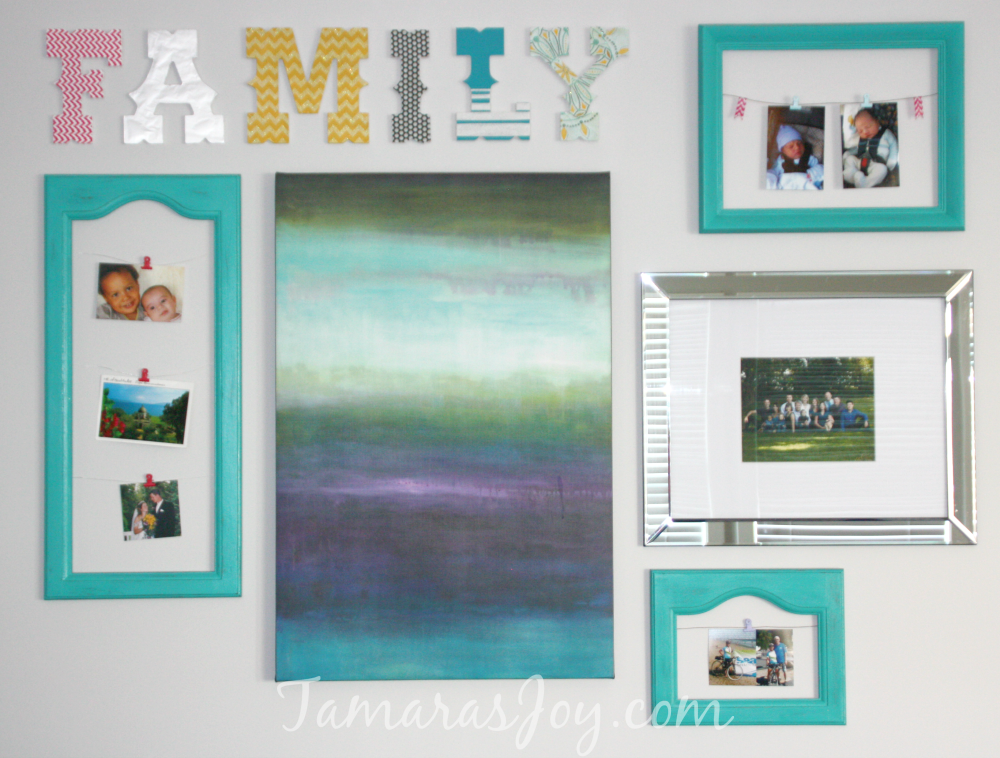 After buying my wooden letters I painted all the edges white to make things cohesive. when seen from the side.
Deciding to have a little fun with the wooden wall letters I tried to decorate them with different items I already had in the house.
Style One, YARN: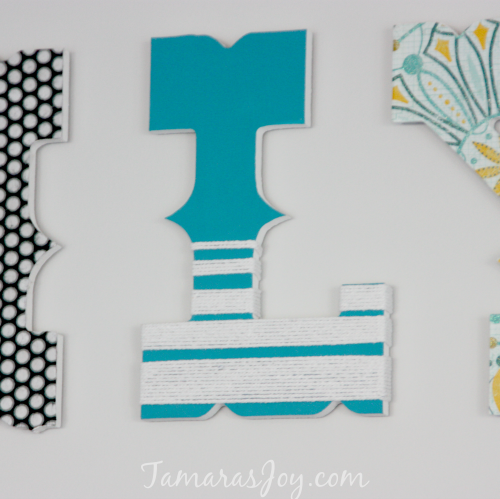 Painting was fun but I took the most joy in wrapping this letter up with some string I found at the back of a drawer in my office! YAY for keeping random things! I held it nice and tight by using hot glue on the back side.
Style TWO, Washi Tape: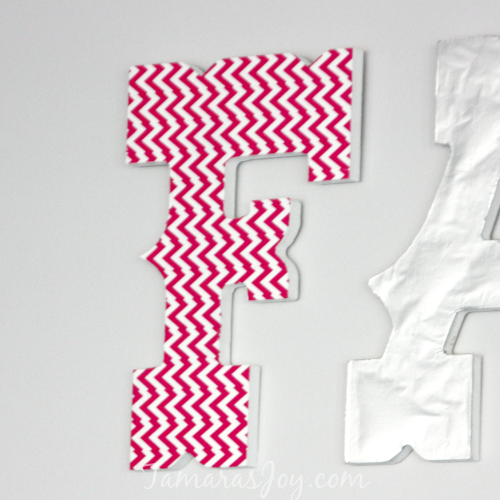 Washi Tape was easy as it comes off if you mess up! I covered the letter and then just trimmed it afterwards.
Style THREE, Fabric & Mod Podge: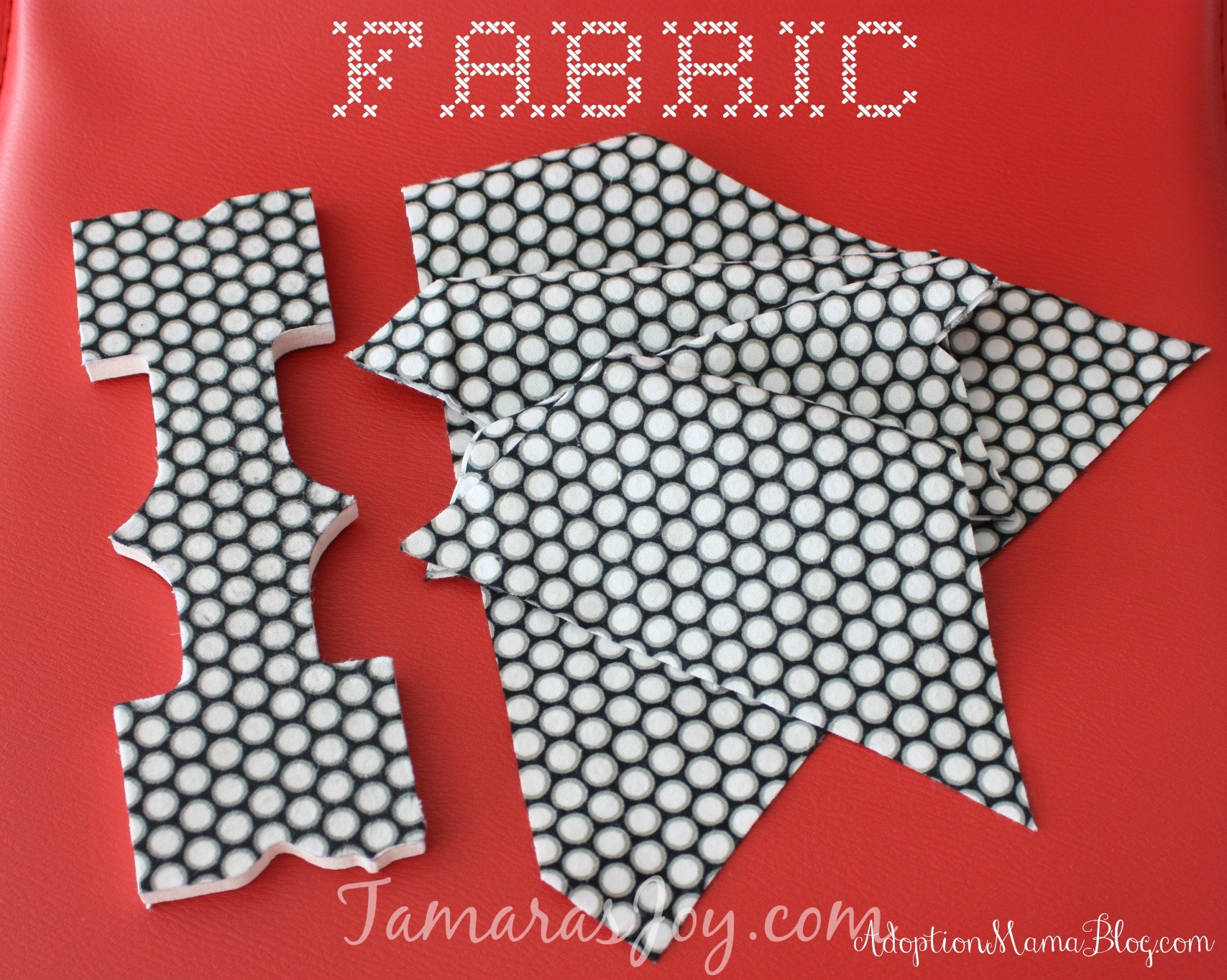 The Fabric I Mod Podged on, I did both sides but wish I hadn't done the top as it matted down the fabric.
Style Four, Craft Paper: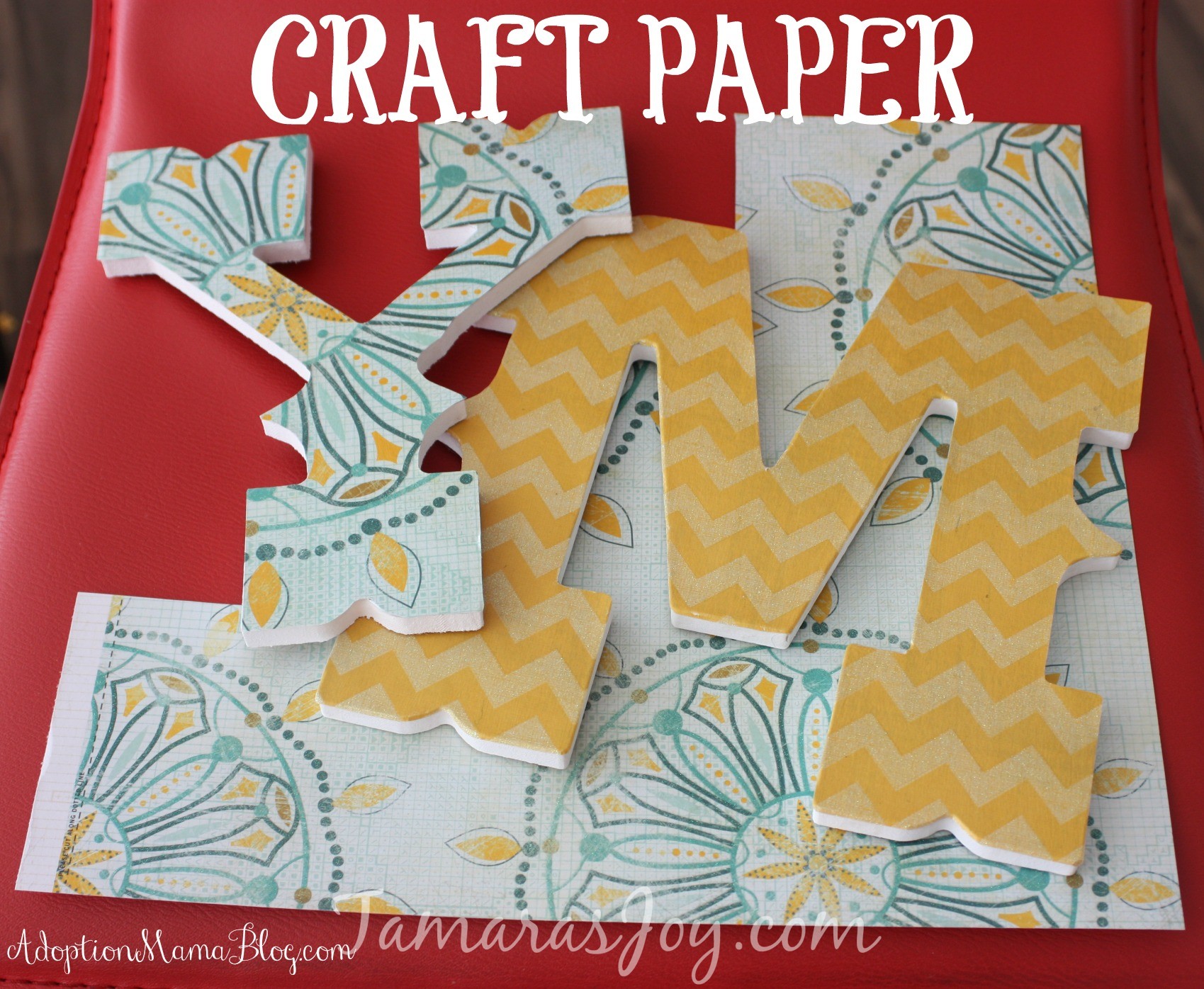 The Craft paper was pretty basic, trace, cut & Mod Podge!
Style Five, Tin Foil: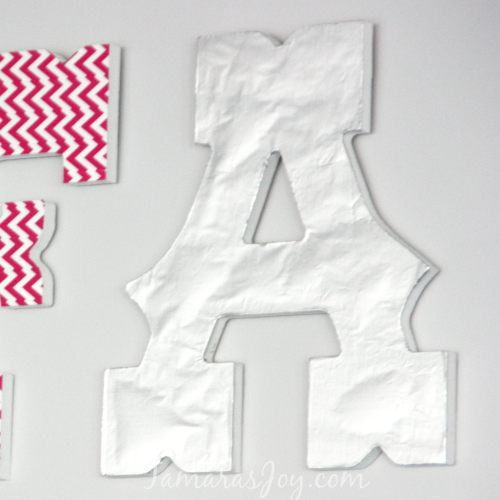 However the tin foil was a nightmare at first! I tried three different methods of  "cutting" the aluminum to get it right.
Trial and error says scissors are better then ripping or using a blade on the foil. But I am happy with the result after Mod Podging it, when the sun shines into the living room it glimmers! You can see some bubbles in the photo above but they slowly went away over time.
Style Six, Paint:
This one was a gift to us from a very talented friend. She used painters tape to make the design on the letter and then just painted it! Of course adding the bow gave this gift a cherry on top!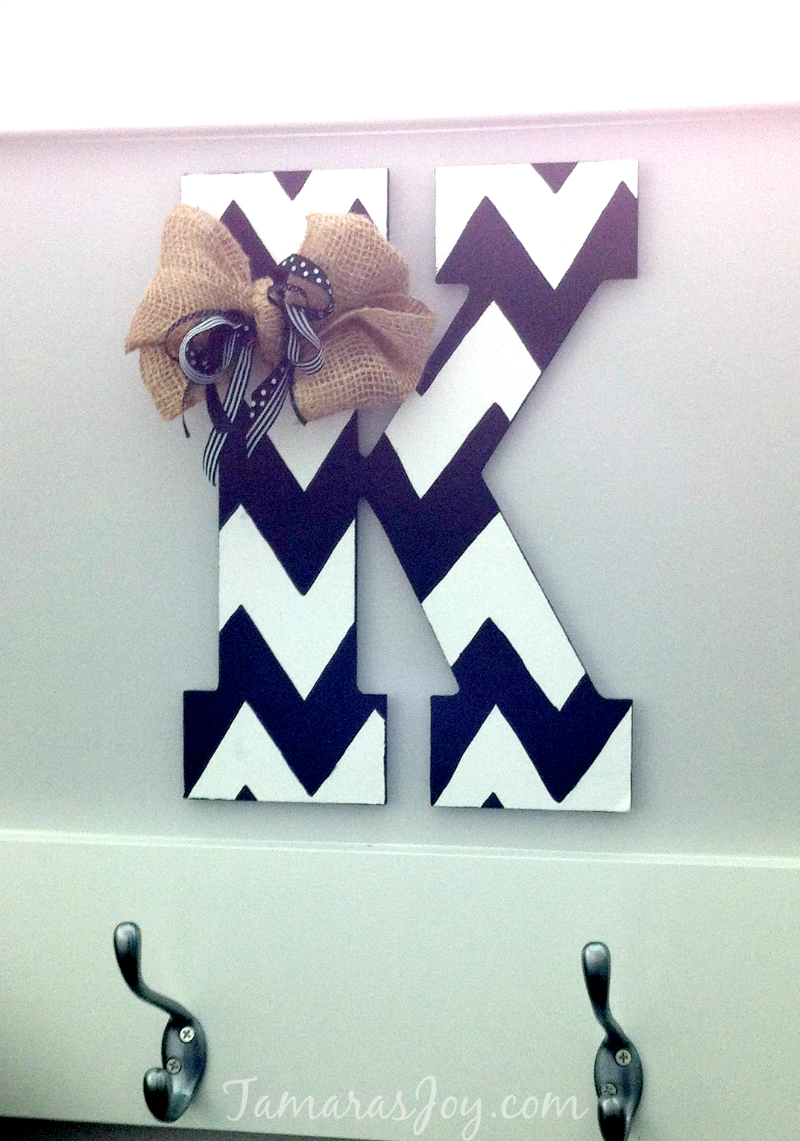 Simple right?!?! SIX ways to decorate wall letters, simply….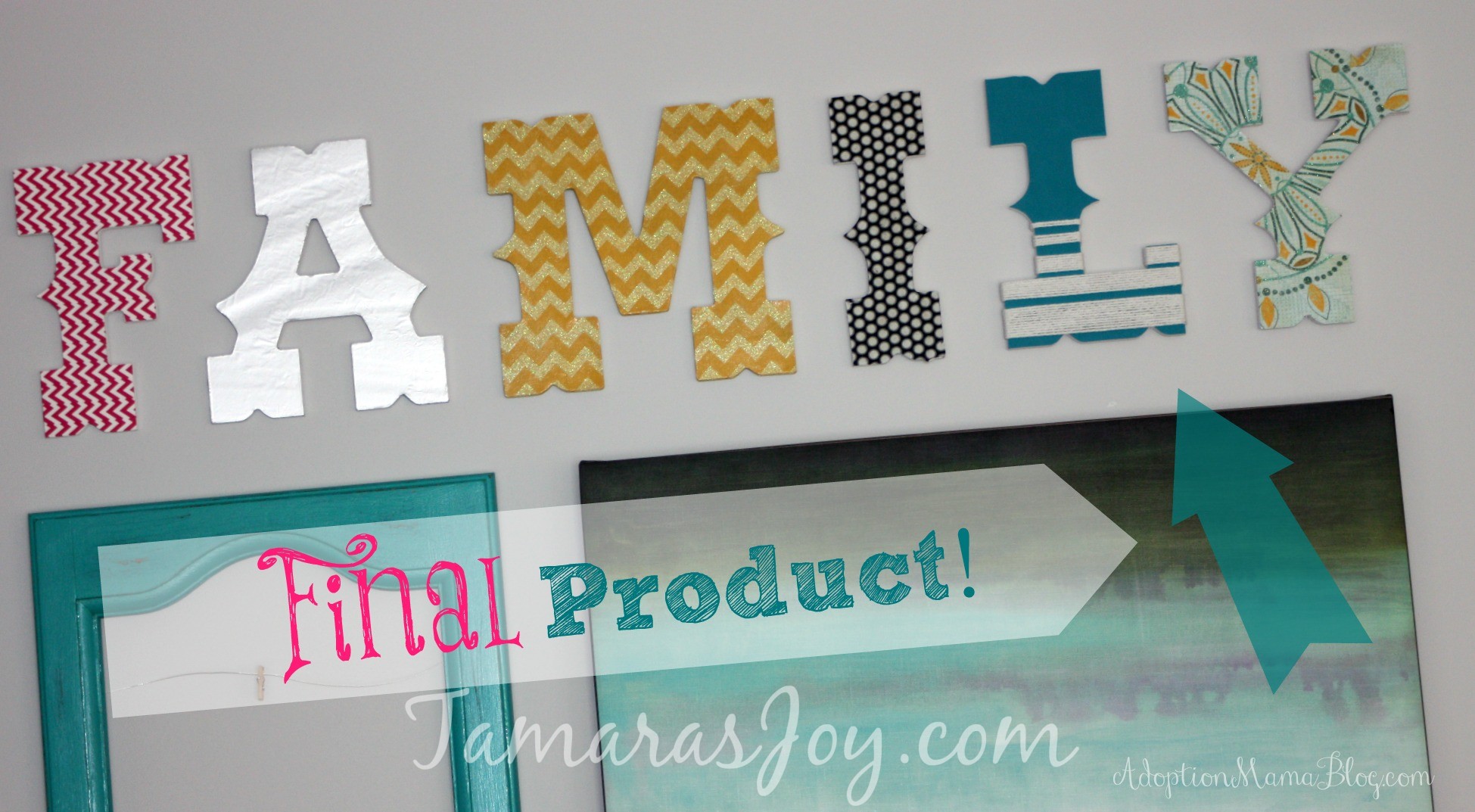 I bought my letters from a craft store but you could always check these out:Wood Letters and Numbers
Have any other ways to decorate wall letters? Please let me know in the comments! I would love to try 🙂
Please share this by pinning the below picture: